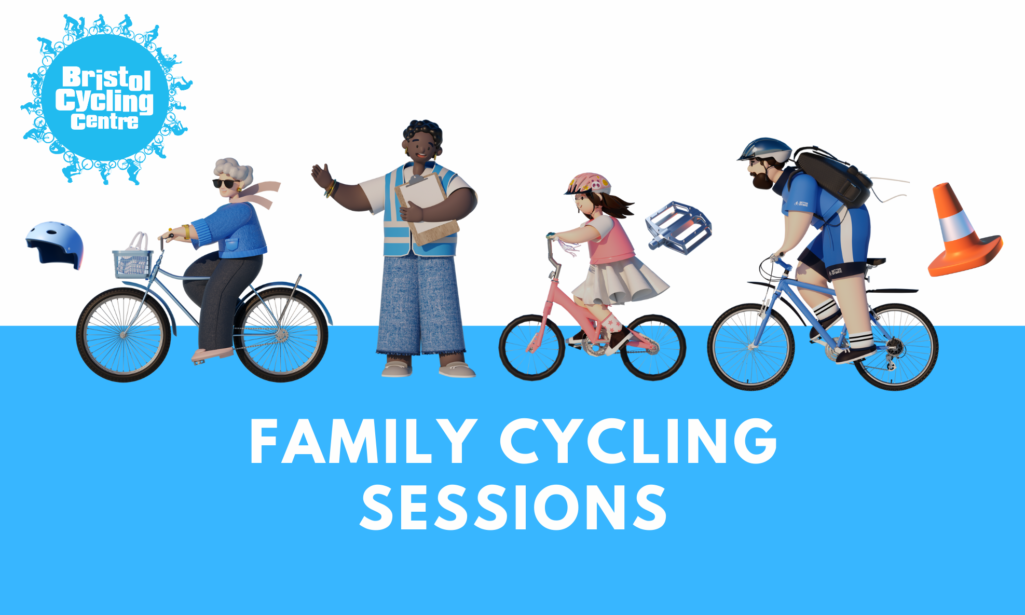 when
Next session on 2nd July 2022 at 2:15pm
Price
£3 per child and £3 per accompanying adult | £5 per solo adult | Carers FREE
Enjoy a ride as a family and develop new riders skills with the support of our instructors.
About
New riders will have the opportunity to develop their newly acquired skills – e.g. learning to start and stop, cycle in a straight line, etc.
Learn to ride with a trailer and alongside your children and grow in confidence as a family.
Trial tagalongs, trailers, and children seats.
Cycle instructors will not be able to help a new rider to learn how to ride. If you are learning to ride, we strongly recommend you join a Learn to Ride session.
Please note: If you are starting to learn to ride on two wheels we strongly recommend our 'Learn to Ride' sessions where instructors can offer more personalised support. Parents/carers support riders with instruction from our Bikeability team.
How to book
To register your interest in an upcoming cycle training session, click on the 'Register your interest' button below. This will link to our SurveyMonkey form to take your details.
Your booking will only be confirmed once you have received an e-mail from us, which can take up to 2 days.
We limit the amount of people on site to ensure everyone has the chance to work with our instructors and access our cycles. Please call in advance to check there is space if you are hoping to come last minute. We may have to turn you away if you haven't registered in advanced.
Upcoming sessions
Family Cycling

Event starting on 2nd July 2022 at 2:15pm until 3:00pm

Family cycling

Family Cycling

Event starting on 3rd July 2022 at 2:15pm until 3:00pm

Family cycling

Family Cycling

Event starting on 9th July 2022 at 2:15pm until 3:00pm

Family cycling