A new, high-quality surfaced path that provides better access to all has opened at Stoke Park.
The finishing touches were made to the path in September, which is now available for everyone to use.
It connects Lockleaze with Jellicoe Avenue at the eastern edge of the park and will help more people to enjoy the historic beauty spot, including anyone travelling by bike or using a wheelchair, mobility scooter or pushchair.
Councillor Don Alexander, Cabinet Member for Transport, said: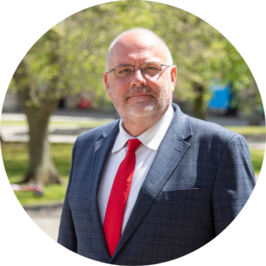 It's wonderful to see Stoke Park's new accessible path in place, which will open this lovely park up to many more people all year-round who have previously struggled on the muddy and uneven paths.

It should also help people to leave their cars behind when travelling between the north and the rest of the city, which is essential in tackling our air quality and congestion.
The new path complements the ongoing conservation work at Stoke Park, including goat and cattle grazing to control invasive plants and encourage wildflowers and insects to thrive.
Councillor Ellie King, Cabinet Member for Public Health, Communities and Bristol One City, said:
I am delighted the all-weather path is complete and that it will make Stoke Park more accessible, helping more people to enjoy exercise, nature and Bristol's heritage.

Visiting green spaces can help people's physical and mental health, so it was important to make it easier for people to get out and benefit from our work to boost and protect nature in the park.
Stoke Park's accessible path is part of the Lockleaze Sustainable Transport Infrastructure investment programme, which supports the Unlocking Lockleaze programme funded through Homes England's Housing Infrastructure Fund. This programme facilitates new housing delivery and regeneration in surrounding areas.