About us
Bristol Cycling Centre is a cycle skills training facility, helping people of all ages and abilities to learn to ride in a safe, traffic-free environment. We are located in Hengrove, on the former Whitchurch athletics track and run daily sessions to help encourage regular everyday cycling to improve riders' confidence, health and fitness.
We offer:
Cycle coaching and skills sessions for all ages and abilities
Bikeability training
Wheels for All Inclusive cycling sessions
Volunteering and work placement opportunities
Facilities, including changing rooms, disabled toilets
Open 7 days a week
The Bristol Family Cycling Centre at Hengrove opened in Spring 2016.
It gives people of all ages and abilities the chance to ride in a traffic-free environment.
We have a range of balance bikes, two wheelers, and adapted cycles to help adults and children learn to ride and gain cycling confidence with cycling instructors on hand to help.
[Woman speaks] "It's safe, they get a lot of help on the way round and feel more confident at the end of it. She wanted to show the helpers she could learn to ride a bike"
[Man speaks] "I brought my kids here, they were struggling to learn to cycle. My daughter picked it up and it's my son's turn today"
We have drop in, inclusive cycling session for users with physical disabilities and learning difficulties and their family and friends.
[Man riding a sit down bike speaks] "I'm going to see if I can get back on a two-wheeled bike".
Our adapted cycles are used be people recovering from illnesses and injuries.
We have cycling instructors on hand to help and a Changing Places facility.
Why do you volunteer at the Family Cycling Centre?
[Male volunteer speaks] "It's really cool. I've taught five people to ride now since being here in December".
[Another male volunteer speaks] "I've been volunteering here for just over a year. I'ts justa  good atmosphere. Everyone is so friendly and it's a good environment to be in".
Our Social Cycle project is run by the Bristol Bike Project and our volunteer coaches and mechanics who work with young people from local schools.
They teach bike maintenance skills and introduce them to cycle sport boosting their self-confidence along the way.
[Young girl speaks] "I really felt happy, I learnt how to fix the brakes. I didn't know how to do them before I came here".
British Cycling coaches run courses at the centre, helping children (and adults) improve their bike handling skills.
Courses are suitable for novice cyclists to would-be racers.
Our trailer bikes let you exercise with your toddlers. We run dedicated trailers and tots sessions each week.
[Male speaks] "It's not just about children with full mobility. It's for adults and children of all abilities. We call it inclusive cycling. It's about getting people in Bristol on bikes and enjoying bikes".
How to book
To ensure everyone has the chance to work with our instructors and have access to our cycles, you need to pre-register for the following courses. Bikeability Balance, Learn to Ride, Learn to Ride Next Steps and Family Disability.
Visit our 'What's On' page to see our weekly timetable.
If you are hoping to attend last minute, please call us in advance to check there is space We may have to turn you away if you haven't registered in advanced.
You no longer need to book for the following sessions; Rock up and Ride, Family, Disability, Rusty Bikers and Trailers, Tandems and Tag-a-longs.
Upcoming sessions
Schools

Event starting on 30th January 2023 at 9:45am until 10:30am

Schools sessions

Schools

Event starting on 30th January 2023 at 10:45am until 11:30am

Schools sessions

Disability Cycling

Event starting on 30th January 2023 at 11:45am until 12:30pm

Disability cycling
Volunteering
The Bristol Cycling Centre needs you!
We are looking for volunteers to help in lots of areas. If you can offer us a day or week, or something more regularly, we would love to hear from you.
How to find us
Bristol Cycling Centre, Old Whitchurch Athletics Track, Bamfield, Bristol, BS14 0XD
Entrance via the car park adjacent to Action Indoor Sports.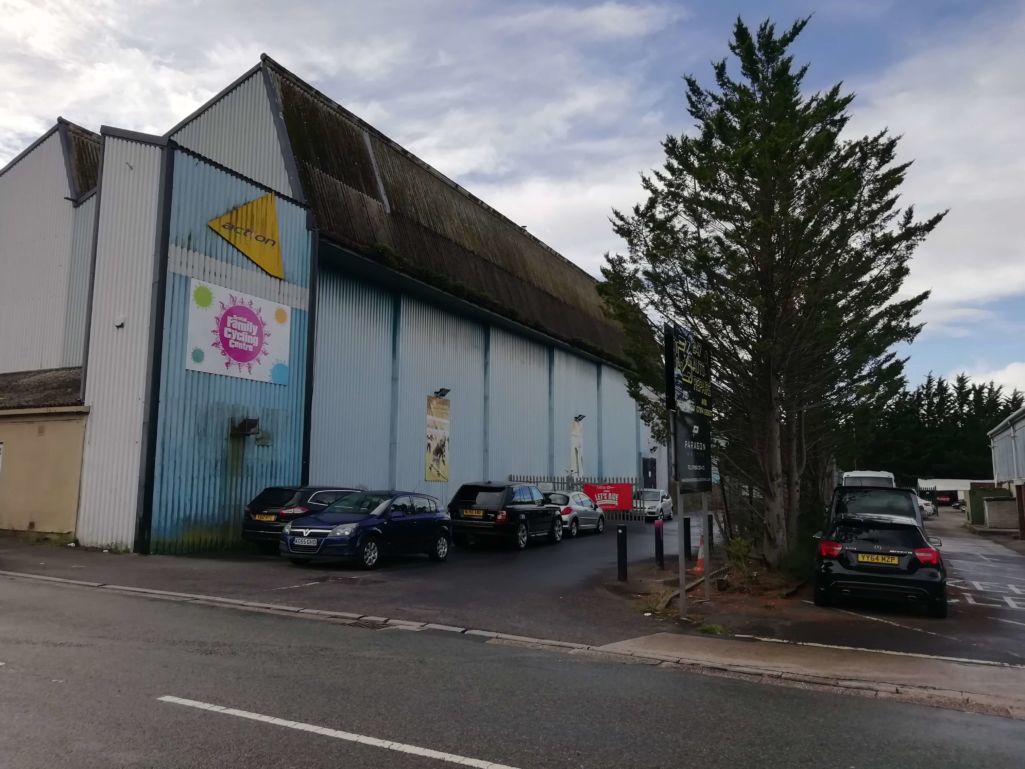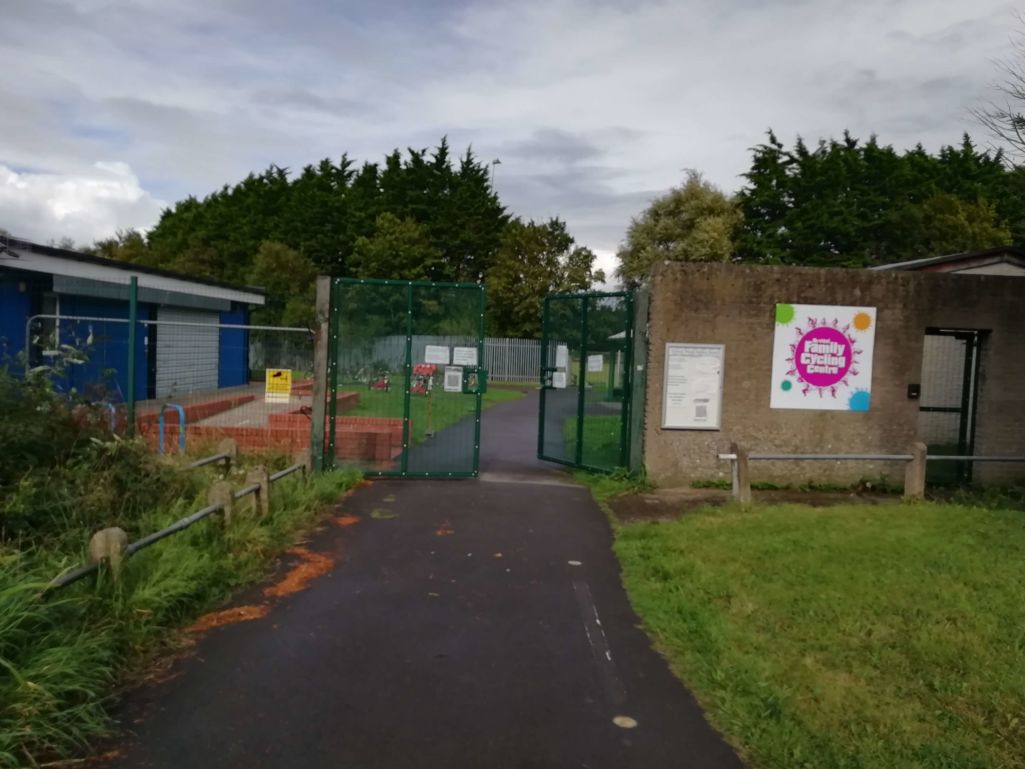 Photos of the entrance of Bristol Cycling Centre.
Join our newsletter
Sign up to the Bristol Cycling Centre newsletter.
Keep up to date with upcoming sessions and half-term events.
Contact us
You can also reach us via 01275 832800 (Mon- Sat, 10am-4pm), or send us an email to get in touch.