Get your bike checked at one of our upcoming events and roadshows
Join us at a free event to find out more about Bristol's Clean Air Zone and get personalised travel advice, get personalised travel advice and sign up for free taster travel tickets.
Our qualified bike mechanic can check over your bike and make basic repairs to help keep you cycling!
No appointment needed – just bring along your bike for a free maintenance check.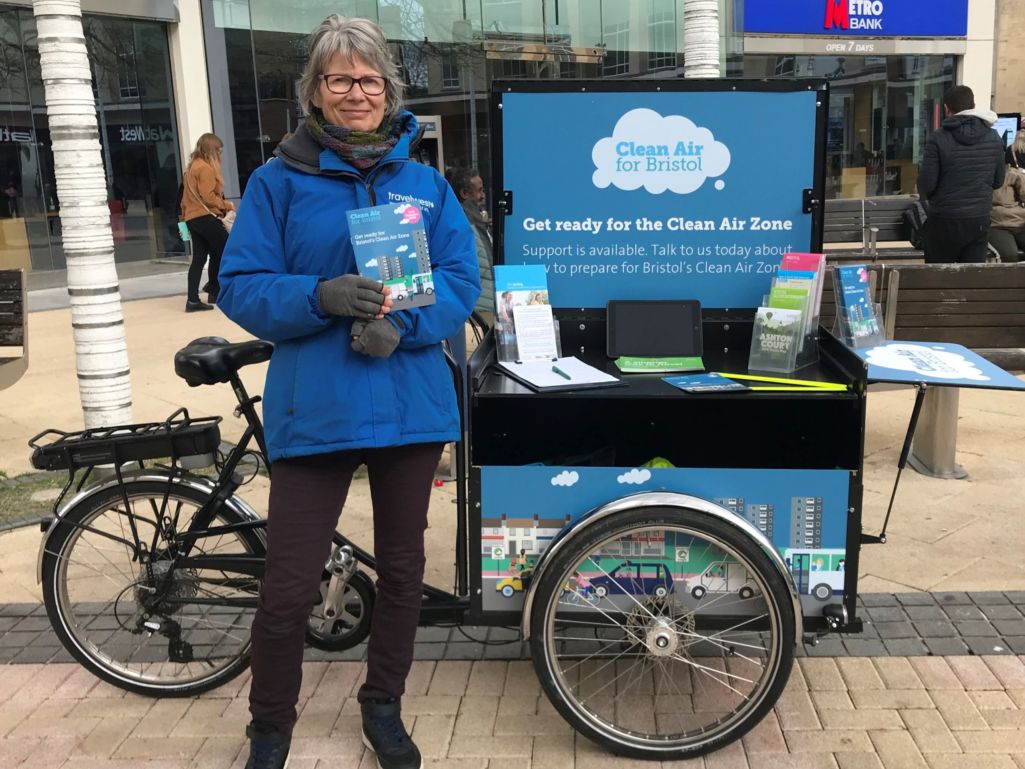 Upcoming dates
| DATE | LOCATION | TIME |
| --- | --- | --- |
| Thursday 7 September | Shirehampton Market, St Mary's Tithe Barn, High St, Shirehampton, Bristol, BS11 0DE | 10am-3pm |
| Friday 8 September | Sparks, 74-76 Broadmead, Bristol, BS1 3JA | 2pm-6pm |
| Monday 11 September | Concorde Way, Riverside Park on the Frome Valley Walkway, Peel Street, St Judes, BS5 | 10am – 2pm |
| Wednesday 13 September | Concorde Way, Mina Road Park, Mina Road, BS5 | 10am – 2pm |
| Saturday 16 September | EBLN – family fun day, Urban Park, Barton Hill, BS5 | 10-4pm |
| Friday 22 September | Sparks, 74-76 Broadmead, Bristol, BS1 3JA | 2pm-6pm |
| Monday 25 September | Concorde Way, Riverside Park on the Frome Valley Walkway, Peel Street, St Judes, BS5 | 10am – 2pm |
| Wednesday 27 September | Concorde Way, Mina Road Park, Mina Road, BS5 | 10am – 2pm |
| Saturday 30 September | Eastside Community Climate Plan Refresh, Felix Road Adventure Playground, Felix Rd, Easton, Bristol BS5 0JW | 12pm – 4pm |
| Sunday 31 September | Broadmead Sunday Market run by Better Events, Broadmead, Bristol, BS1 3HA | 10am – 4pm |
| Saturday 7 October | East St Saturday Market run by Better Events, East St Bedminster | 10am – 4pm |