New traffic signals which give cyclists a head start over other traffic have been turned on in Bath's Queen Square.
The signals, which have been installed as part of the preparations for the introduction of the Clean Air Zone due to come into effect next year, are the first of their kind in Bath and North East Somerset.
They feature low level signals for cyclists and, on the approaches to some junctions, allow cyclists to safely move off ahead of other vehicles by giving a cycling only green signal before other road traffic is released.
Councillor Joanna Wright, joint cabinet member for Transport Services said: 

I'm delighted we've been able to install these new lights in Queens Square as part of our preparations for the Clean Air Zone. If our streets are to become cleaner, greener and quieter we must prioritise walking and cycling.

These new signals will make it easier and far more pleasant for cyclists to navigate through what is a busy traffic route.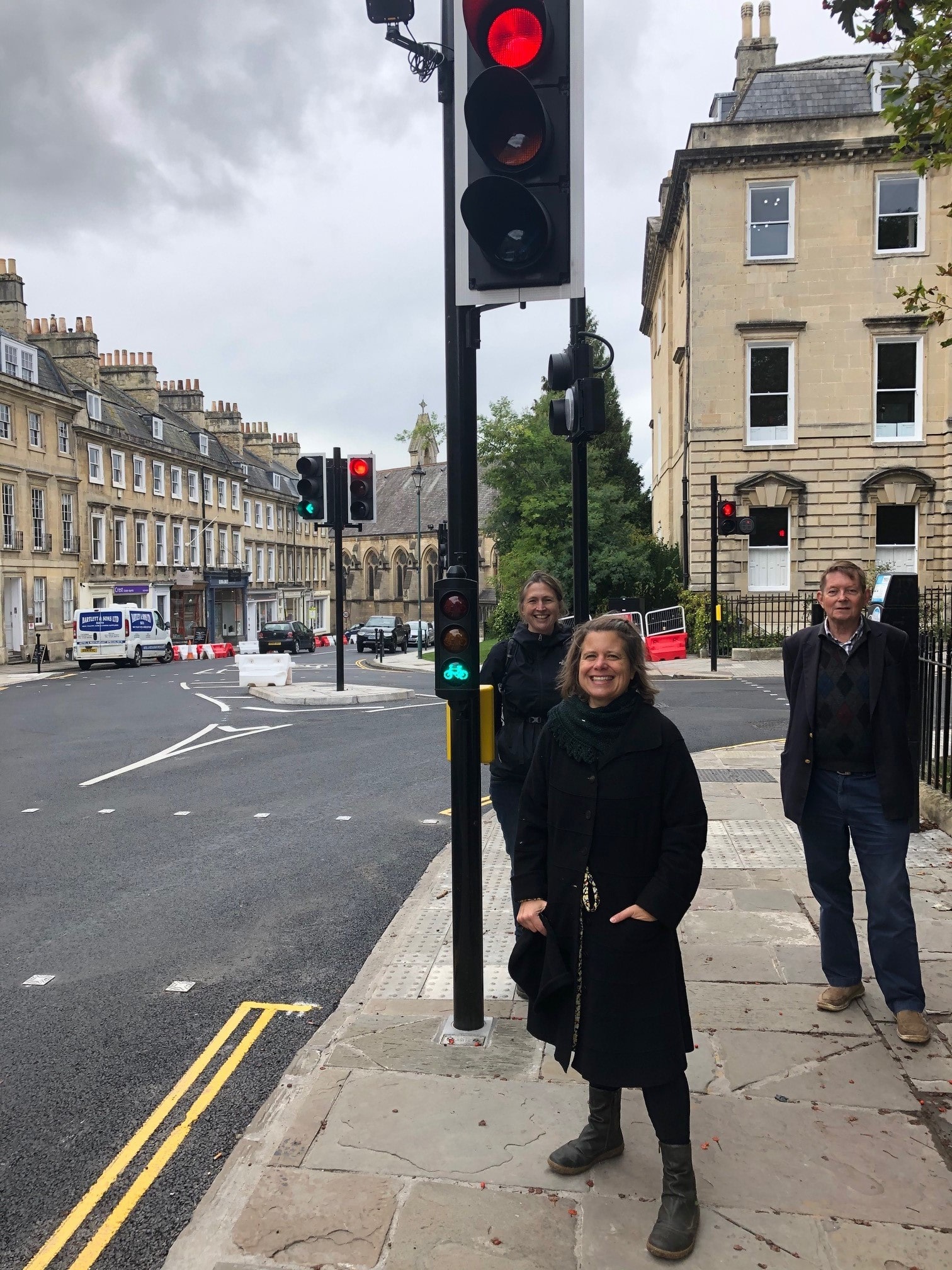 Councillor Sarah Warren, cabinet member for Climate Emergency, added:

If we are to successfully tackle the Climate Emergency and improve air quality, we must decarbonise transport and become less reliant on our cars.

Encouraging people to get on their bikes by making our streets more cyclist friendly will help us achieve this transformational change.
As well as benefiting from the new traffic signals Queen Square has also been completely resurfaced.