Bath & North East Somerset Council has been awarded £1.5 million from the Department for Transport, following a successful bid by the council and supported by the West of England Combined Authority, for an innovative new Active Travel Social Prescribing pilot scheme in the Somer Valley.
The council is one of only 11 local authorities selected for the three year nationwide trial, which will deliver a range of schemes aimed at boosting health and wellbeing through cycling and walking, with the support of health and active travel professionals.
The pilot scheme will actively promote increased levels of physical activity, specifically cycling and walking, through social prescribing in Midsomer Norton, Paulton, Radstock and Westfield, with the option to expand further across the Three Valleys Primary Care Network area. Social prescribing enables GPs, nurses and other professionals to refer people to local, non-clinical services to support their mental health and physical wellbeing.
The scheme proposes to develop a 'Walking and Cycling Hub' in Radstock, offering a one stop shop for walking and cycling support, activities, cycle hire, cycle repair and information on active travel routes. There will also be regular pop-up hubs in high street locations in Midsomer Norton, Paulton and Westfield. The scheme will operate through a referral process, accepting referrals from various routes including health professionals, community services and self-referral.
West of England Metro Mayor, Dan Norris, said: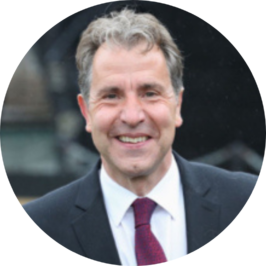 Going for a walk or a bike ride is good for your health. I know I always feel better after a walk with Angel my cocker spaniel. I'm so pleased this successful bid, supported by the West of England Combined Authority I lead, means more people across Bath and North East Somerset will benefit. It's just what the doctor ordered."
The scheme, which will support the council's carbon reduction goals in the Journey to Net Zero Plan, will be further supported through investment in new cycling routes around the Somer Valley, as part of the City Region Sustainable Transport Settlement.
Councillor Dine Romero, Cabinet Member for Children and Young People and Communities, said:
I am delighted Bath & North East Somerset Council has been chosen by the Department for Transport to participate in this worthwhile trial. The substantial funding will enable us to invest in a range of fantastic active travel schemes, particularly around walking and cycling, which will help reduce health inequalities and improve the health and wellbeing of our communities in the Somer Valley.

The scheme will also encourage and support a change in people's travel choices to incorporate more active travel alternatives, which not only helps our communities to be healthier and more active, but also helps us achieve our goal of reducing carbon emissions to net zero by 2030.

This fantastic scheme will be delivered in collaboration with several of our partners, including KiActiv, Sporting Family Change, Sustrans, West of England Combined Authority and Wheels for All, for the benefit of residents in the Somer Valley.
The Active Travel Social Prescribing pilot scheme is a commitment in the government's Gear Change plan, published in 2020, which aims to evaluate the impact of cycling and walking on an individual's health, such as reduced GP appointments and reliance on medication due to more physical activity.
For the first time, transport, active travel and health officials will work together towards a whole systems approach to health improvement and tackling health disparities.