The Clifton Clevedon Charity Cycle Ride is a 35 mile (or 20 miles with train options).
It's a recreational ride aimed at friends and families seeking a great day out combining iconic bridges, piers, architecture, coast and countryside. It's a lovely route suitable for all sorts of riders and may be started and/or finished in Clifton or Clevedon.
It's a great local day out by bike, everyone's welcome to give it a try, and it absolutely does NOT matter what anyone's wearing clothes-wise or what type of bike they're riding – FUN & LEISURE is the key to this event!
So join us and discover what these two great West Country locations have to offer!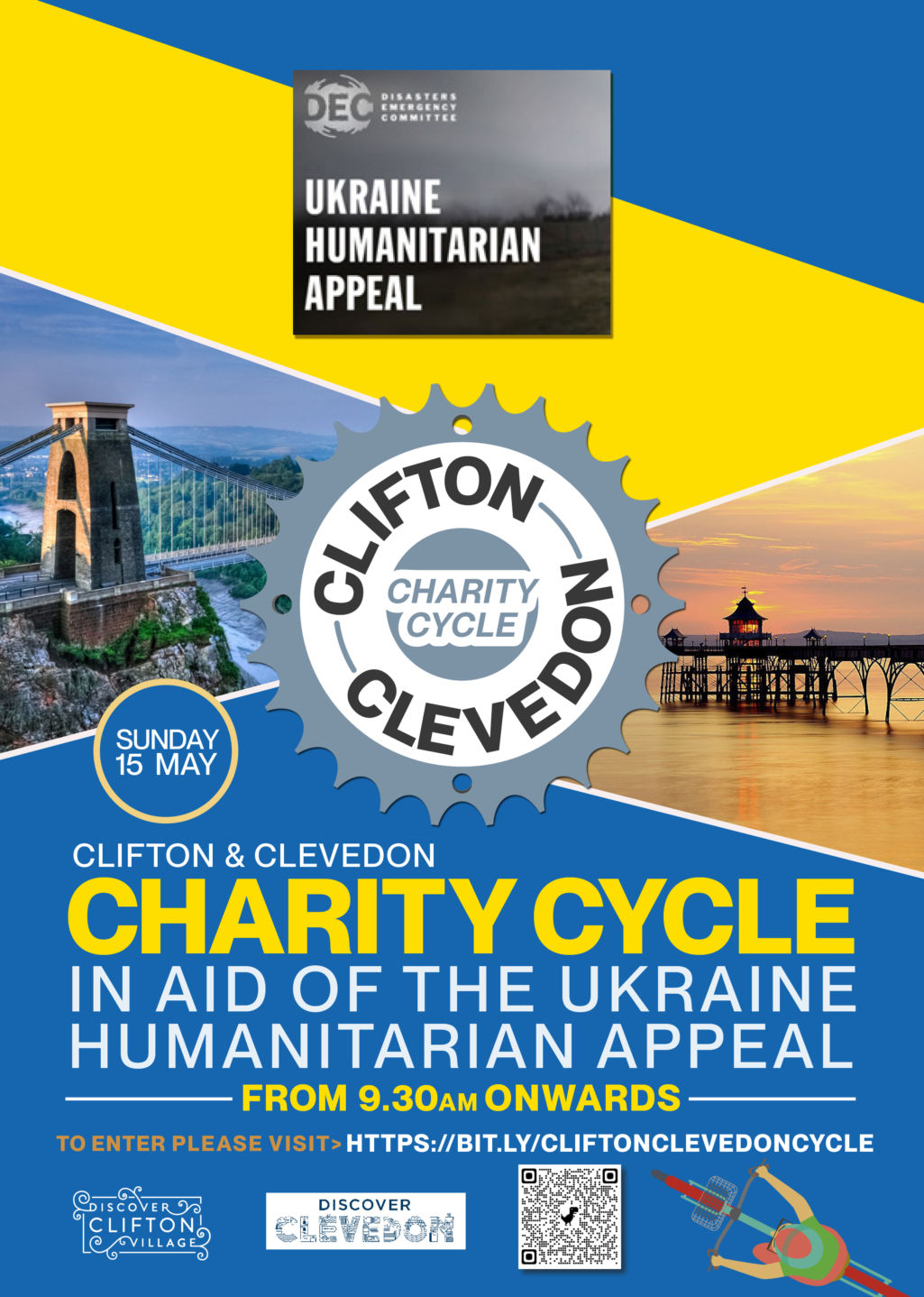 Find out more and sign up