Bristol City Council has expanded its bike loan scheme to include an additional 20 bikes that have been converted to electric.

The Revos eBike Conversion Kits are designed and made in Bristol and are an affordable and very efficient way to convert existing bikes to electric. The kits can be fitted in around half an hour and weigh so little that you can happily ride without it being powered up.
The council will be offering residents the chance to try out the Revos eBikes in a one-month free trial, enabling them to replace trips which may otherwise have been taken by car.
Since 2016, the council's loan bike scheme has helped over 1,500 people to borrow one of its bikes. In total, there are now 60 regular bikes, 22 eBikes, 20 Revos eBikes, and 11 folding bikes available to loan. The loan scheme is available for anyone over 18 years old and a deposit is required on collection.
Councillor Don Alexander, Cabinet Member for Transport, said: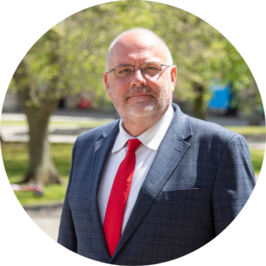 The aim of this scheme is to introduce more people to e-bike conversion kits and let them experience the benefits first-hand.

We're offering an opportunity to try out a new technology that is better for the environment, helping us to work towards cleaner air, and less congestion and pollution, while being an affordable option.

By being able to test the Revos eBikes, it will hopefully help residents to decide whether this might be a suitable long-term transport option for them and encourage them to purchase a kit for themselves.
The cycle expansion is part of the WECA's wider plans to increase the number of e-bikes on roads up and down the region after last year winning £248,000 from the Government to buy e-bikes and expand e-bike loan schemes like the scheme in Bristol.
WECA Metro Mayor Dan Norris said: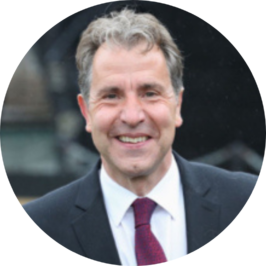 The £12,300 cash injection from WECA means more Bristolians will be able to reap the benefits of pedal power.

If we want more people to leave their cars at home, the alternatives need to be convenient, safe and affordable. EBikes are getting more and more popular and given that Bristol is rather hilly, are a gamechanger.

More Bristolians can try and experience the benefits of e-bikes and enjoy riding on two wheels without having to be a lycra-clad fitness fanatic! This is important to enable us to reach our ambitious net-zero targets and let local people breathe cleaner air and lead healthier lives.
Some residents have already embraced the new Revos eBikes and are keen to encourage others to try them out. Edana, from Totterdown who trialled a Revos eBike for four weeks, said: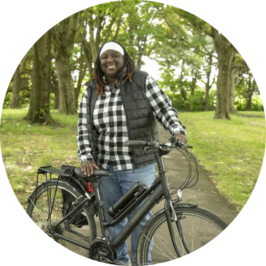 I borrowed a bike to see if I could find a healthy way to exercise and get around the city, including commuting to work. I opted for a Revos eBike to make it easier on my lower body when I had to tackle Bristol's hills.

The trial has made me want to change the way that I get to work or travel for small errands, and I am thinking about purchasing one of the Revos eBike Conversion Kits to put on my own bike at home.

I would highly recommend trying out one of the bikes, especially as the council's Sustainable Travel Team offer a five-star service.
The Revos eBike Conversion Kits were developed locally by Revolutionworks. They are based at Filwood Green Business Park, which is a Bristol City Council and Homes and Communities Agency initiative, that provides space for small and medium sized business with an environmental ethos.
Mark Palmer, Director from Revolutionworks, said:
We were delighted when Bristol City Council decided to add our Revos eBike Conversion Kits to 20 of their loan scheme bikes. Bristol is a hilly city and the Revos eBikes are ideal to help people up them. As we say, with Revos – hills are history!

We design and make Revos eBikes in the city, so it would be great if more Bristol cyclists used them as a green way to get about and keep healthy.

The conversion kits are easy to fit, but we'd be happy to help anyone who brings their bike to us in our Bristol workshop".
To try out a Revos eBike for free, visit: www.betterbybike.info/loanbike