Defects and potholes on the city's road network have fallen by almost 60 per cent since 2016.
Safety inspections and repair work is leading to fewer defects and potholes on Bristol's road network. In the last year road defects across the city have dropped from 7,650 to 5,749 and the number of potholes has gone down from 2,695 to 1,838. This is a reduction of almost 30 per cent, and follows a trend over the last 10 years of problems being spotted early and fixed quickly.
Maintenance of the city's roads and highways structures has suffered from decades of under investment from central government leaving a backlog of repairs and major refurbishment. Recent investment in the condition of Bristol's carriageways, streets, footpaths and bridges will make sure the council can keep moving people safely and efficiently around the city, to get to jobs, education and leisure opportunities.
In total, the council inspects and maintains around 750 miles of roads and 1,370 miles of footpaths across the city. Motorways and a section of the A4 at Avonmouth are managed by the Highways Agency.
A combination of technology, traditional walked inspections, and reports from the public are used to find any problems with roads and footpaths.
Since 2020 the council has been working with Gaist, a specialist surveying company, to inspect Bristol's roads using annual condition surveys and safety inspections to understand their true condition and prioritise those most in need of resurfacing.
This innovative approach uses a car fitted with a 360 degree, high definition camera that drives around the city, capturing detailed imagery of road surfaces and the surrounding area.
The data is used to find any areas that have potential defects or potholes, which is reported to the council for further inspection and action.
Another way the council keeps on top of repairs is by using a small team of inspectors who pound the pavement, walking hundreds of miles each year to check for any problems with footpaths.
Together these inspections identify problems, such as cracks in paving, potholes or general defects, so repairs can be planned in.
Preventative maintenance is carried out during the summer months through surface dressing, which involves spraying a road with a hot, tar-like material called bitumen, covering it with stone chippings, and rolling it flat.
Carrying out this work prolongs the life of local roads, protecting them from environmental damage, which also helps prevent potholes. 
Councillor Don Alexander, Cabinet Member for Transport, said: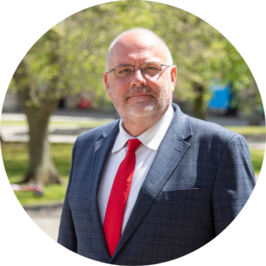 Making sure our roads are safe and fit for purpose is really important for all users. It prevents accidents and makes journeys much easier and more pleasant, whether walking, cycling or driving. It also shows that we invest in and take good care of our city.

The innovative way we carry out our road inspections allows us to quickly evaluate defects across the network, to prioritise repairs, work efficiently, and ensure the safety of our inspectors. It also helps us gather evidence and defend the council if we get any insurance claims for damage to vehicles thought to be caused by problems on our roads. Thankfully the number of claims against us are falling, and, with the help of evidence from our inspections, in the last year we've successfully defended 94 per cent of these claims, which saves taxpayers' money and shows we are keeping our roads in good order.

I'm really proud of our results, which is down to a strong team and good management. There's always room for improvement, as we will never be able to get to every pothole and road defect by the time others start to appear, but the numbers are going down year-on-year, so we're heading in the right direction.
To report an issue on a motorway or the A4 Bristol Broadway at Avonmouth.
www.gov.uk