Summerhill Infant School and Summerhill Academy are celebrating after taking on the active travel challenge.
Children from Summerhill Infant School and Summerhill Academy have earned the accolade of the most active journeys to school in the city, as part of Sustrans Big Walk and Wheel that ran from 21 March to 1 April.
This 10-day event challenged pupils nationwide to get active on their journeys to and from school. The schools competed to see who could record the greatest number of pupils walking, using a wheelchair, scooting or cycling to school.
With a daily score of 97 per cent of active travel journeys, the junior school Summerhill Academy came first in the large primary school category of all the schools that took part in Bristol. They also came 13th in the same category across the whole country, which saw more than 2,000 schools sign up to take part.
With a daily score of 82 per cent of active travel journeys, Summerhill Infant School came first in the small primary school category in Bristol and came 78th overall in the UK.
For topping the Bristol leaderboard, both schools have won five scooters and five helmets and an exclusive Sustrans Big Walk and Wheel certificate.
Councillor Don Alexander, Cabinet Member for Transport at Bristol City Council, said: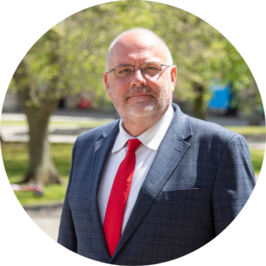 Well done to everyone who took part in this year's Big Walk and Wheel, especially all the children at Summerhill Academy and Summerhill Infant School who clocked amazing amounts of walking and cycling.

We hope this sterling effort will continue and that your good work will inspire others to embrace getting to school in a more environmentally friendly way that is not only good for the air we breathe but also helps keep us fit and is good for our overall wellbeing.
Chris Barratt, Principal of Summerhill Academy, said:
The Summerhill community is really proud to have taken part in the Sustrans Big Walk and Wheel event.

As part of our Healthy Bodies, Healthy Minds approach, we encourage children and their families to be as active as possible, with travel to and from school a key priority.

The community is really behind this, and we'd like to take it further in the future through exciting city-wide schemes, such as School Streets and Liveable Neighbourhoods. These would enable more of our families to get to school in a sustainable, healthy way.
Ira De N'Yeurt, Headteacher of Summerhill Infant School, said:
We are delighted that our children's achievement has been recognised and thank our school community for their support.

We have two aims for the coming year: to achieve our Modeshift Stars silver accreditation and for Bristol City Council to accept our third application for the School Streets scheme, which will vastly improve the air quality for pupils and families to and from school.
Summerhill Infant School has achieved its Modeshift Stars bronze accreditation, which means it has shown excellence in supporting cycling, walking and other forms of sustainable and active travel.
Summerhill Academy is on course to achieve its bronze award later this academic year.
Find out more about Modeshift Stars at www.modeshiftstars.org.
Find out more about Sustrans Big Walk and Wheel at www.bigwalkandwheel.org.uk.