Works to secure the long-term future of Gaol Ferry Bridge will begin during spring this year as part of a major multi-million-pound investment in the city's harbourside and its surrounding area.
Engineers will undertake extensive repairs to address structural issues, including repairs to structural steelwork, replacing rotten timbers, and repainting the bridge.
The scale of the works will require the bridge to be completely closed from when the repairs begin in the spring and remain closed until the end of the year.
Council officers are currently surveying people who cross the bridge to find out where they are travelling from and heading to.
This information will help inform plans to introduce diversionary routes that minimise the disruption whilst the bridge is closed.
Councillor Don Alexander, Cabinet Member for Transport, said: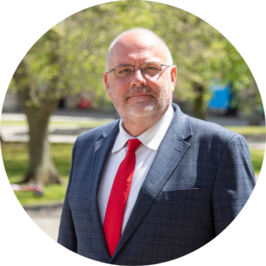 The historic Gaol Ferry Bridge is a popular route linking pedestrians and cyclists from south Bristol to the city centre. We need to carry out these essential works to ensure it remains safe to use now and for many years to come.

This work is one part of a wider investment in the harbourside estate aimed at protecting the infrastructure and environment already in place and making the most of the area as a whole. We propose to invest £15m of funding to ensure six bridges over the New Cut get the repairs and maintenance they require. This is about taking a long-term view of the work needed and making the investment now before issues arise.

Our approach also supports our aim to get more people walking and cycling to ease congestion and reduce air pollution in the city. All six bridges are busy strategic routes into the city centre, used by thousands of people each day, and so it's vital we maintain them properly.
Aside from Gaol Ferry Bridge, five other bridges set to undergo repairs over the next five years are Vauxhall Bridge, Langton Street Bridge, Sparke Evans Park Bridge, Bedminster Bridge and Bath Bridge.
Funding of the multi-million-pound project has been earmarked by the West of England Combined Authority from the City Region Sustainable Transport Settlement, provided by the Department for Transport.
Funds for the Gaol Ferry Bridge works will come from highways' maintenance funding to ensure these repairs happen as soon as possible following inspection of all the bridges.
Recent repairs to the bridge were carried out to replace unsafe decking across the span of the bridge.
This new decking will be preserved and reused during the works due to begin in April 2022.