A convenient way to pay for Bristol Cycling Centre cycle sessions, or to give as a gift to children and adults wanting to learn to ride.
The centre has a large traffic-free cycling track which is a great place to start to learn how to ride, or boost your confidence. Our friendly cycling instructors are on hand to give advice and help you on your way.
Sessions run everyday and suitable for all ages and abilities.
Saves you time paying for each session separately.
Available to use on all our sessions (excluding Bikeability Level 1-3). Visit our What's On page for upcoming sessions.
No bike required, we have plenty to choose from. But if you want to bring your own that's great.
Help on hand with our qualified cycle instructors to offer guidance and answer your questions.
Valid for 1 year from purchase.
Types of cards
There are two types of cards to purchase.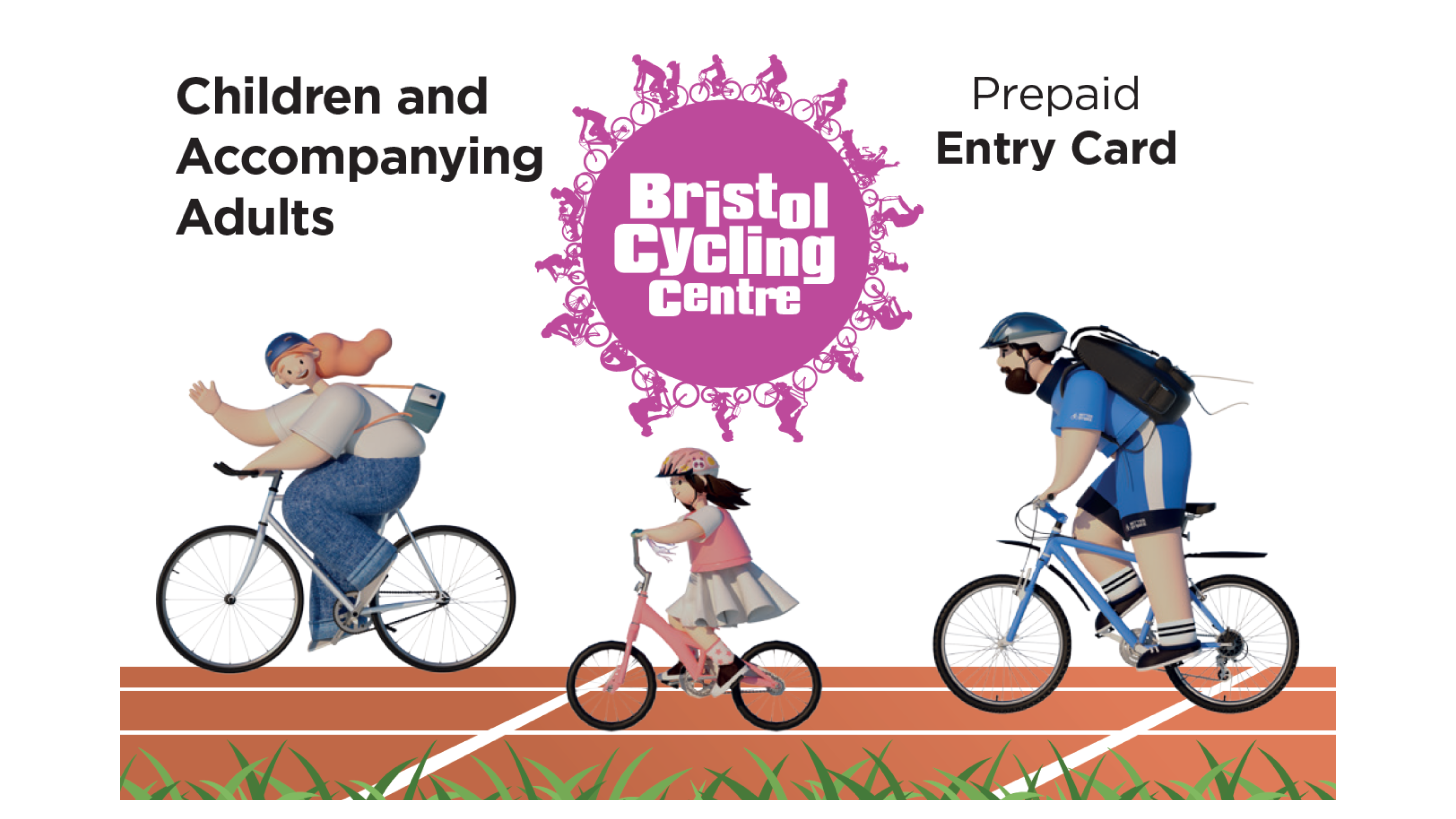 Children and Accompanying Adult card – Costs £36
** Up to 12 paid in advance entries to the Bristol Cycling Centre.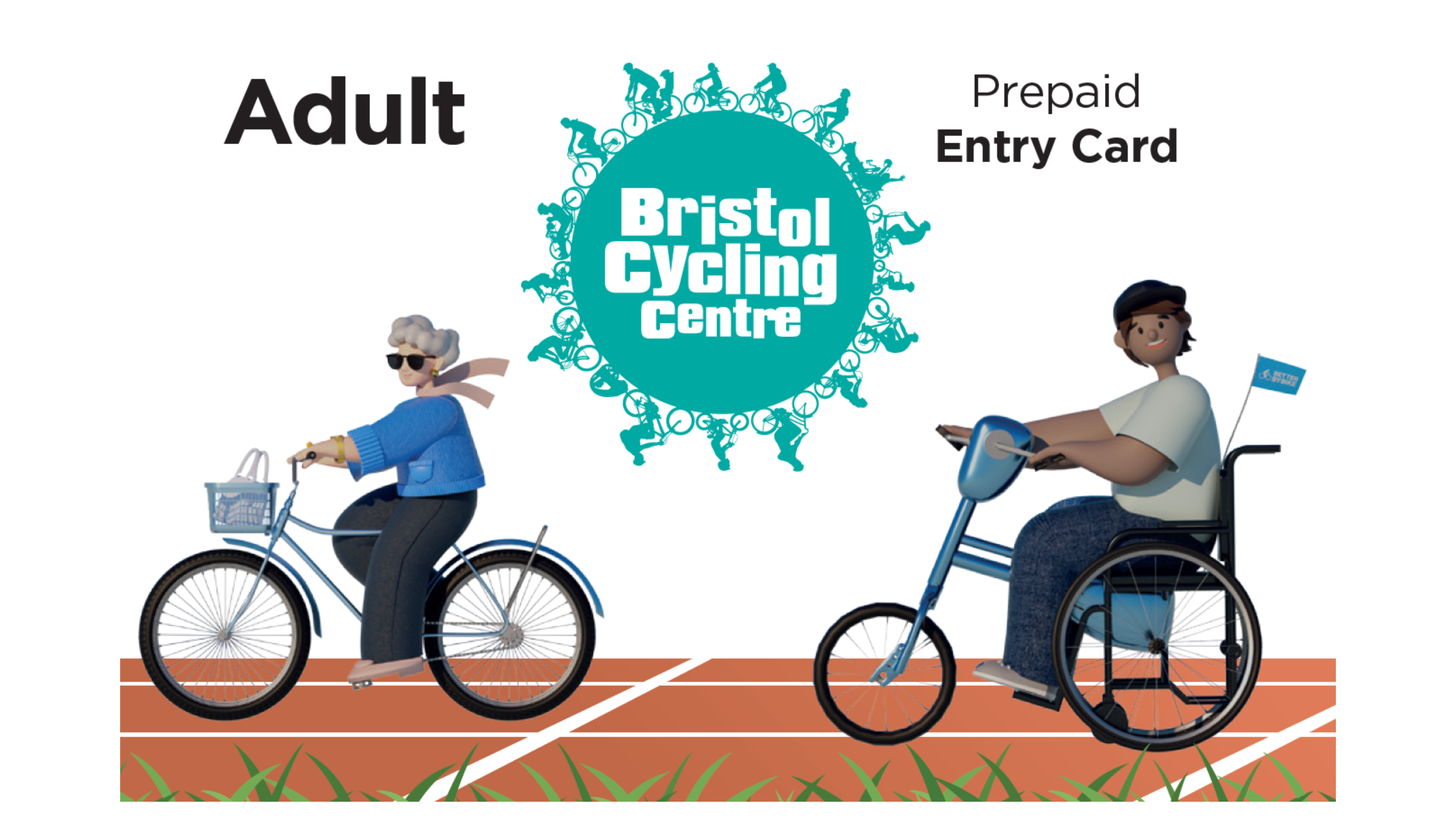 Adult card – Cost £20
** Up to 4 x cycle sessions at the Bristol Cycling Centre.
How does it work?
A few simple steps to a Pre Paid Entry Card
Step 1.

Step 1

Bring the card with you each time you visit the Bristol Cycling Centre.

Step 2.

Step 2

Each card has the number of sessions you have available. These explain how many entries the card has and will be stamped each time they are used. (Note: One number is one entry and can be used in any session for one person to enter that session.)

Step 3.

Step 3

Cards can be shared between families, friends and even carers for their clients use. (Note: Everyone attending the session will be counted as an entry except for carers and under 2s who will not be counted on the card.)
Watch video
Frequently asked questions
The 2 cards are divided by whether there is anyone using them under the age of 18. The adult only card is for anyone aged 18 and over who will not be attending with children.
Our centre is located in Whitchurch on Bamfield, BS14 0XD. For more information check out this link.
We ask that you book in advance for Learn to Ride, Bikeability Balance and Learn to Ride Next Steps. All other sessions you do not need to book, you can just turn up.
You can pay on the day in card or cash for anyone who is not using the prepaid entry card.
The Prepaid entry cards are valid for 1 year from purchase.
Due to the cards being transferable prepaid entry cards are not refundable unless proof of purchase is presented within one month of purchase with no usage of the card.
Yes, the card can be used for any of our public sessions, except for the Bikeability Level 1, 2 or 3.
No, these cards do not give private sessions or one on one training, they provide access to our daily cycling sessions.