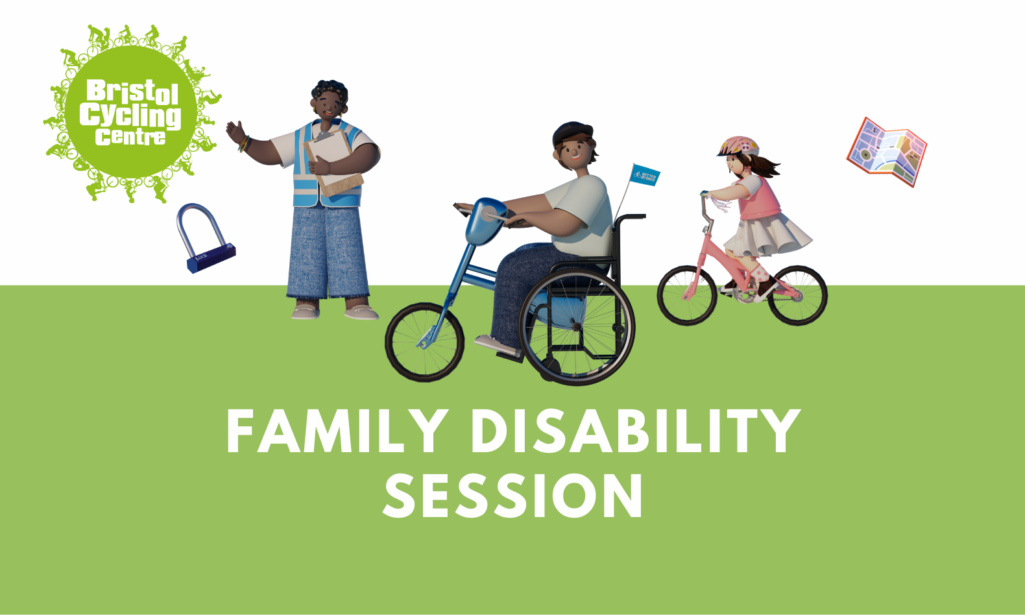 when
Next session on 25th March 2023 at 11:45am
Price
£3 per child and £3 per accompanying adult | £5 per solo adult | Carers and Under 2s FREE
Identify as having a disability? Come and cycle with us with our range of inclusive cycles. A specialist session to enable families with children, in which one of the family members identifies as having a disability, to all ride together. This session can also be an Inclusive Learn to Ride course for children or adults with disabilities to develop and practice their cycling skills.
About the session
We offer a range of specialist inclusive cycles, balance bikes and two-wheelers.
These sessions are for riders with a disability, of all ages and abilities, to enjoy cycling with their families, friends or carers.
Parents/carers/guardians support riders with instruction from our Bikeability team.
In a traffic free environment enjoy this inclusive cycling session.
How to book
To register your interest in an upcoming cycle training session, click on the 'Register your interest' button below. This will link to our SurveyMonkey form to take your details.
Your booking will only be confirmed once you have received an e-mail from us, which can take up to 2 days.
Upcoming sessions
Family Disability session

Event starting on 25th March 2023 at 11:45am until 12:30pm

Family disability cycling

Family Disability session

Event starting on 1st April 2023 at 11:45am until 12:30pm

Family disability cycling

Family Disability session

Event starting on 8th April 2023 at 11:45am until 12:30pm

Family disability cycling